Leonard J. Smolinski, MS, P
Counselor, Alabama l

Location
Company - Leonard J. Smolinski, MS, LPC

Ozark, AL, 36360

Contact Name - Leonard J. Smolinski, MS, P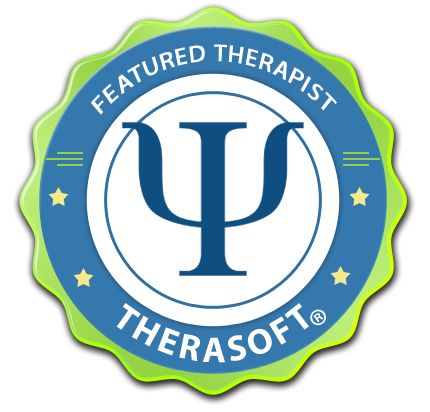 About
Leonard Smolinski is a Licensed Professional Counselor in private practice in Ozark, Alabama.  He has provided individual, family, and group psychotherapy for children, adolescents, adults and geriatric patients in his practice for the last twenty-eight years. His mental health experience began in 1974 working as a soldier in the United States Army providing counseling to soldiers and their families as well as testing and evaluation services including neuropsychological testing. Working in this venue provided experience and understanding of severe trauma, depression, and anxiety. Training and exposure to drug and alcohol issues was also a part of this experience. Leonard Smolinski was also the Director of Mental Health Centers as well as inpatient and outpatient psychiatric units and clinics. Private practice has provided the opportutnity to also be a generalist for many problem areas.
Leonard Smolinski received his Bachelor's Degree from Duquesne University in Pittsburgh, Pennsylvania which initially provided him a therapeutic orientation in Existential Phenomenological Psychology. He also received a three-year psychoanalytical supervision through the United States Army. He received a Master's Degree in Counseling and Human Development from Troy University and continues to provide an eclectic approach with not only short term strategies for problem resolution and training in cognitive therapies but also is extensively trained and experienced in dealing with anxiety disorders and chronic problems.
He is a member of the American Society for Clinical Hypnosis as well as the American Counseling Association, American Mental Health Counselor's Association and National Association for Alcoholism and Drug Abuse Counselors. In addition to his professional licensure in Alabama and Florida, as a Licensed Professional Counselor, Licensed Mental Health Counselor, he is also a nationally certified Substance Abuse Professional and Master Addictions Counselor.
Personal interests and hobbies include travel, fly fishing, wildlife photography and ballroom dancing.
Qualifications
Years in Practice: 20+ Years
License No. and State: AL 706, FL MH 2306
Finances
Avg Cost (per session): ‎150.00
Sliding Scale: No
Accepts Insurance: Yes
Accepted Payment Methods: Cash and Check only
Age Groups
Children
Teens
Adults
Elders
Therapy Type
Accelerated Experiential Dynamic Psychotherapy
Acceptance and Commitment Therapy
Anger Management
Applied Behavior Analysis
Art Therapy
Autogenic Training
Bibliotherapy
Biofeedback or Neurofeedback
Body Mind Psychotherapy
Breathwork
Clean Language, Symbolic Modeling, and Metaphor Therapy
Client Directed Outcome Informed Therapy
Cognitive Behavioral Therapy /REBT
Coherence Therapy or Depth Oriented Brief Therapy
Collaborative Couple Therapy
Collaborative Therapy or Collaborative Language Systems
Complementary and Alternative Medicine (CAM)
Conflict Resolution Therapy
Contemplative Psychotherapy
Core Process Psychotherapy
Critical Incidence Stress Debriefing
Depth Hypnosis
Depth Therapy
Depth Oriented Brief Therapy
Dialectical Behavioral Therapy
Dreamwork and Dream Analysis
Emotion Focused Couples Therapy
Emotion Focused Therapy
Emotional Transformation Therapy
Emotionally Focused Couples Therapy
Emotionally Focused Therapy
Existential Psychotherapy
Expressive Arts Therapy
Family Constellations
Family Systems Therapy
Gestalt Therapy
Guided Therapeutic Imagery
Holistic Psychotherapy
Humanistic Psychology
Hypnotherapy
Integration of different therapy models
Intensive Short Term Dynamic Psychotherapy
Internal Family Systems
Journal Therapy
Jungian Psychotherapy
Logotherapy
Mindfulness Based Approaches
Mindfulness Based Cognitive Therapy
Motivational Enhancement Therapy
Narrative Therapy
Non Violent Communication
Object Relations
Parent Work
Parent Child Interaction Therapy
Person Centered or Rogerian
Play Therapy
Positive Psychology
Positive Psychotherapy
Possibility Therapy
Process Oriented Psychology
Psychoanalysis or Modern Psychoanalysis
Psychodynamic
Rational Emotive Behavioral Therapy (REBT)
Reality Therapy
Relational Psychotherapy
Relational Recovery
Relationship Enhancement Therapy
Self Acceptance Training
Solution Focused Therapy
Sport or Fitness Psychology
Systems Theory /Therapy
Transactional Analysis
Transpersonal Psychotherapy
Trauma Focused Cognitive Behavioral Therapy
Trauma Relief Unlimited
Issues
Abandonment
Abortion or Post Abortion Issues
Abuse or Abuse Survivor Issues
Academic Concerns
Addictions and Compulsions
Adjusting to Change or Life Transitions
Adoption or Reunion Issues
Aggression and Violence
Aging and Geriatric Issues
Agoraphobia
Anger
Anxiety
Attachment Issues
Batterer Intervention
Bipolar
Blended Family Issues
Career Choice
Caregiver Issues or Stress
Child and/or Adolescent Issues
Chronic Pain
Codependency or Dependency
Communication Problems
Compulsive Spending / Shopping
Control Issues
Creative Blocks
Depression
Disability
Dissociation
Divorce or Divorce Adjustment
Domestic Violence
Drug and Alcohol Addiction
Eating and Food Issues
Emotional Abuse
Emotional Intelligence
Emotional Overwhelm
Emptiness
Family of Origin Issues
Family Problems
Fear
Fertility Issues
Forgiveness
Gambling Addiction
Grief, Loss, and Bereavement
Habits
Health or Illness or Medical Issues
Helplessness or Victimhood
Identity Issues
Inadequacy
Inattention, Impulsivity, and Hyperactivity (ADHD)
Individuation
Infidelity or Affair Recovery
Irritability
Isolation
Jealousy
Learning Difficulties
LGBT (Lesbian, Gay, Bisexual, and Transgender) Issues
Life Purpose or Meaning or Inner-Guidance
Men's Issues
Midlife Crisis or Midlife Transition
Mood Swings or Mood Disturbance
Multicultural Concerns
Obsessions and Compulsions (OCD)
Oppositional and Defiant Behavior in Children and Teen
Panic
Parenting
Phobias
Physical Abuse
Post Partum Depression
Post Traumatic Stress or Trauma
Pre-Marital Counseling
Pregnancy and Birthing
Prejudice or Discrimination
Relationships and Marriage
Religious Issues
Self Care
Self Confidence
Self Criticism
Self Doubt
Self Esteem
Self Harm
Self Love
Sensitivity to Criticism
Sexual Abuse
Sexuality or Sex Therapy
Shame
Sleep Disorders
Social Anxiety or Phobia
Spirituality
Stress
Suicidal Ideation and Behavior
Suspiciousness or Paranoia
Trust Issues
Values Clarification
Women's Issues
Workplace Issues
Worry
Worthlessness
Cancer
Intellectual Disability
HIV or AIDS
Body Image
Internet Addiction
Schizophrenia
Young Adult Issues
Breakup
Bullying
Hoarding
Chronic Illness or Disability
Perfectionism
Polyamory or Nonmonogamous Relationships
Power
Psychosis
Rejection
Self Actualization
Self Compassion
Sex Addiction
Smoking Cessation
Somatization
Last Modified: 19 April 2017