Dee Dee R
Clinical Social Worker or Therapist, LCPC 2

Location
Company - Hope Counseling & Consulting Services, PLLC

Glendive, MT, 59330

Contact Name - Dee Dee R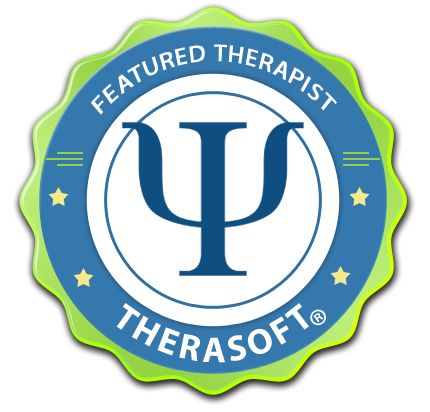 About
The purpose of this statement is to provide information regarding my professional background and counseling philosophy to assist in your decision and commitment to the psychotherapeutic process. 
               I received my Bachelor's degrees in Sociology and Social & Criminal Justice from Montana State University in 1991.  I received my Master's degree in Counseling from Chadron State College in 1994.  I have been licensed since 1995 and have retained licensure continuously.  This licensure, as well as my Master's degree signify that I meet the professional and ethical standards for providing independent psychotherapy services.
               The specific type of counseling and therapy I provide will be based on your individual needs.  I am a holistic therapist and subscribe to my Native American Forefather's belief that all things are connected.  I work with adults, children, and families to assist them in bringing their lives into harmony.  I frequently use cognitive/behavioral, play therapy, EMDR (Eye Movement Desensitizing and Reprocessing).  I specialize in family counseling, crisis intervention, multi-cultural topics, lifestyle issues, Pathological gambling treatment, HIV/AIDS, debriefing, and attachment.  I have worked extensively with people experiencing grief, loss, trauma, anxiety/panic disorders, and depression.  I have worked in the emergency room, clinic, community agency, and individual settings.
               I work with parents to help them explore their parenting styles, determine what has been effective, and change ineffective techniques to increase the positive skills in families with children, adolescents, and teenagers.  Occasionally, it will be necessary to discuss the need for additional referrals to another professional or agency to better meet your needs.  These referrals may include, but are not limited to, a community psychiatrist, inpatient psychiatry facility, youth crisis care, or Indian Child Welfare.  Such referrals are always made with your input and knowledge, and generally with your consent.
               All of the issues discussed in therapy are strictly confidential.  Information concerning treatment can be released only with your written consent, or in the case of a minor, his or her parents or guardian.  There are three exceptions to confidentiality which are mandated by law: 1. If you are a specific danger to yourself or others; 2. Information involving the abuse of a child, a developmentally disabled person, or a dependent adult; 3. Information which is subpoenaed by a court of law.  In the above instances, I am mandated by law to report these to the appropriate agency and/or person.   If possible, I will discuss such a report with you before making it and will allow you to be present during the call to the agency.
               Although I am active in giving feedback, asking questions, and evaluating a client's situation, I do not establish the goals of criteria for completion; it is my role to offer you guidance to help you sort out these issues.  With younger children, I will create with the guardian a case plan to work toward agreed upon goals.  I promise to be fully present during our sessions, to honor your values, and to use all that I have learned from my education, training, and experience to assist you in this process.  Please keep in mind that successful therapy requires your motivation, commitment, and follow through as well as mine.
Qualifications
Years in Practice: 20+ Years
School: Chadron State College
Year Graduated: 1994
License No. and State: MT #22305
Finances
Avg Cost (per session): ‎$100-150
Sliding Scale: No
Accepts Insurance: Yes
Accepted Payment Methods: Cash, check, credit card
Age Groups
Children
Teens
Adults
Elders
Therapy Type
Anger Management
Art Therapy
Cognitive Behavioral Therapy /REBT
Critical Incidence Stress Debriefing
Dialectical Behavioral Therapy
Eye Movement Desensitization and Reprocessing
Family Attachment Narrative Therapy
Family Systems Therapy
Focusing
Journal Therapy
Mindfulness Based Approaches
Mindfulness Based Cognitive Therapy
Motivational Enhancement Therapy
Parent Child Interaction Therapy
Person Centered or Rogerian
Play Therapy
Positive Psychotherapy
Psychoanalysis or Modern Psychoanalysis
Rational Emotive Behavioral Therapy (REBT)
Sand Tray or Sand Play Therapy
Self Acceptance Training
Solution Focused Therapy
Systems Theory /Therapy
Theraplay
Trauma Focused Cognitive Behavioral Therapy
Issues
Abandonment
Abortion or Post Abortion Issues
Abuse or Abuse Survivor Issues
Academic Concerns
Adjusting to Change or Life Transitions
Adoption or Reunion Issues
Aggression and Violence
Aging and Geriatric Issues
Agoraphobia
Anger
Anxiety
Attachment Issues
Bipolar
Blended Family Issues
Career Choice
Caregiver Issues or Stress
Child and/or Adolescent Issues
Codependency or Dependency
Communication Problems
Compulsive Spending / Shopping
Control Issues
Developmental Disorders (Autism, Aspergers, etc.)
Disability
Dissociation
Divorce or Divorce Adjustment
Domestic Violence
Eating and Food Issues
Emotional Abuse
Emotional Overwhelm
Emptiness
Family of Origin Issues
Family Problems
Fear
Fertility Issues
Forgiveness
Gambling Addiction
Grief, Loss, and Bereavement
Habits
Health or Illness or Medical Issues
Helplessness or Victimhood
Identity Issues
Inadequacy
Inattention, Impulsivity, and Hyperactivity (ADHD)
Individuation
Infidelity or Affair Recovery
Irritability
Isolation
Jealousy
Learning Difficulties
LGBT (Lesbian, Gay, Bisexual, and Transgender) Issues
Life Purpose or Meaning or Inner-Guidance
Midlife Crisis or Midlife Transition
Mood Swings or Mood Disturbance
Multicultural Concerns
Obsessions and Compulsions (OCD)
Oppositional and Defiant Behavior in Children and Teen
Panic
Parenting
Phobias
Physical Abuse
Post Partum Depression
Post Traumatic Stress or Trauma
Pregnancy and Birthing
Prejudice or Discrimination
Relationships and Marriage
Self Care
Self Confidence
Self Criticism
Self Doubt
Self Harm
Self Love
Sensitivity to Criticism
Sexual Abuse
Shame
Social Anxiety or Phobia
Spirituality
Stress
Suicidal Ideation and Behavior
Suspiciousness or Paranoia
Trust Issues
Values Clarification
Women's Issues
Workplace Issues
Worry
Worthlessness
Cancer
Intellectual Disability
HIV or AIDS
Body Image
Internet Addiction
Schizophrenia
Young Adult Issues
Breakup
Bullying
Hoarding
Chronic Illness or Disability
Rejection
Self Actualization
Self Compassion
Sex Addiction
Somatization
Last Modified: 13 April 2017