Alice C
Marriage and Family Therapist, WA A

Location
Company - Alice C. Campbell MS, LMFT
Agency Name - Alice C. Campbell MS, LMFT

Seattle, WA, 98102

Contact Name - Alice C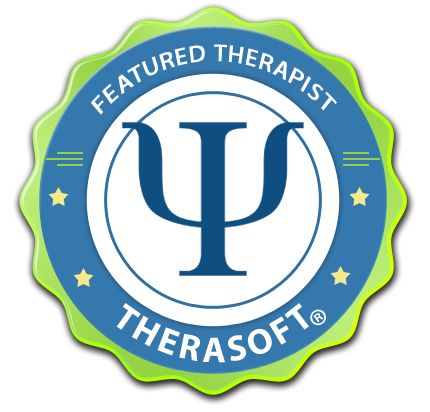 About
Are you experiencing depression, anxiety, fears, anger, relationship, or family problems?
Has balancing personal life and work become too much? These are all examples of our response to stress.
Some people are dealing with everyday stressors and others bring traumatic experiences into the mix.
When trauma collides with stress, life becomes challenging. Addressing these issues is both rewarding and scary.
With compassion/humor I work with each person at their starting point and on the issues they bring.
I see myself as the Sherpa who holds the lights and other tools to help make the path safe for you.
People come to therapy when they feel out of balance. Uncomfortable feelings often push us through the resistance to change.
I work WITH people to identify and address disruptive and/or negative thought/ behavior patterns;
allowing the client to develop strategies to deal with old triggers and current stressful situations.
It is such a privilege and honor to share this process with people. I look forward to hearing from you.
We will look to the present/future with curiosity and hopefulness. With compassion and humor we will work to find the balance again.
I deeply believe that the core of therapeutic change is relational. I feel priveleged and honored to accompany clients on their juorney.
Qualifications
Years in Practice: 20+ Years
School: SJSU
Year Graduated: 1985
License No. and State: LF00001512 WA
Finances
Avg Cost (per session): ‎$150.00 to 190.00
Sliding Scale: No
Accepts Insurance: Yes
Accepted Payment Methods: cash, check, Square
Therapy Type
Acceptance and Commitment Therapy
Body Mind Psychotherapy
Cognitive Behavioral Therapy /REBT
Depth Therapy
Emotion Focused Couples Therapy
Emotion Focused Therapy
Emotionally Focused Couples Therapy
Family Attachment Narrative Therapy
Family Systems Therapy
Gottman Method
Integration of different therapy models
Internal Family Systems
Mindfulness Based Approaches
Mindfulness Based Cognitive Therapy
Narrative Therapy
Object Relations
Person Centered or Rogerian
Positive Psychology
Pragmatic or Experiential Therapy for Couples
Psychodynamic
Relational Psychotherapy
Self Acceptance Training
Self Psychology
Trauma Focused Cognitive Behavioral Therapy
Voice Dialogue
Issues
Abandonment
Abuse or Abuse Survivor Issues
Adjusting to Change or Life Transitions
Aging and Geriatric Issues
Anger
Anxiety
Attachment Issues
Blended Family Issues
Codependency or Dependency
Communication Problems
Control Issues
Depression
Divorce or Divorce Adjustment
Emotional Abuse
Emotional Intelligence
Emotional Overwhelm
Emptiness
Family of Origin Issues
Family Problems
Fear
Forgiveness
Grief, Loss, and Bereavement
Health or Illness or Medical Issues
Helplessness or Victimhood
Identity Issues
Inadequacy
Infidelity or Affair Recovery
LGBT (Lesbian, Gay, Bisexual, and Transgender) Issues
Life Purpose or Meaning or Inner-Guidance
Men's Issues
Midlife Crisis or Midlife Transition
Mood Swings or Mood Disturbance
Multicultural Concerns
Panic
Parenting
Physical Abuse
Post Traumatic Stress or Trauma
Pre-Marital Counseling
Pregnancy and Birthing
Relationships and Marriage
Self Confidence
Self Criticism
Self Doubt
Self Esteem
Self Harm
Self Love
Sexual Abuse
Shame
Social Anxiety or Phobia
Stress
Trust Issues
Women's Issues
Worry
Cancer
HIV or AIDS
Young Adult Issues
Breakup
Chronic Illness or Disability
Perfectionism
Polyamory or Nonmonogamous Relationships
Rejection
Self Compassion
Last Modified: 16 January 2019