Katie M
Clinical Social Worker or Therapist, LCSW C

Location
Company - Family Counseling Associates, Inc.

Jupiter, FL, 33458

Contact Name - Katie M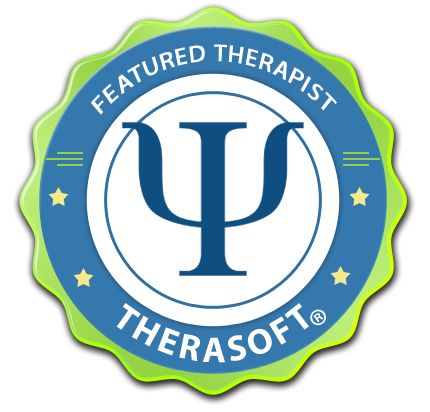 About
Does your child struggle at school or home with meeting behavior expectations? Does he or she seem to be more anxious or worried than peers his or her age? Is your family going through the stress of life changes such as divorce, transitions, or grief? Does your child have difficulty getting along with others or making friends?
I specialize in and enjoy therapeutic work with children 4 up to age 12 years old and their families and support system. I have experience working with children and families with behavioral management concerns, experiences of family stress, and issues with anxiety, depression, and ADHD.
I utilize therapeutic interventions to include cognitive-behavioral strategies, play therapy, art therapy, music therapy, and bibliotherapy techniques. I work with children to develop social skills and a productive feelings vocabulary and provide education of anxiety management, anger management and stress management techniques. I collaborate with the child and family to build resiliency and happiness skills.
Along with counseling children in the private practice setting, I have also worked in therapeutic day treatment programs and at inpatient psychiatric hospitals. I have a bachelor's degree in Sociology from the University of Virginia and a Master's degree in Clinical Social Work from Virginia Commonwealth University.
I look forward to meeting your child and your family.
Qualifications
Years in Practice: 10+ Years
School: Virginia Commonwealth University
Year Graduated: 2001
License No. and State: SW12038 Florida
Finances
Avg Cost (per session): ‎$60-125
Sliding Scale: No
Accepts Insurance: Yes
Accepted Payment Methods: Charge, Check, Cash
Therapy Type
Anger Management
Art Therapy
Bibliotherapy
Cognitive Behavioral Therapy /REBT
Music Therapy
Parent Work
Parent Child Interaction Therapy
Play Therapy
Solution Focused Therapy
Issues
Adjusting to Change or Life Transitions
Anger
Anxiety
Blended Family Issues
Child and/or Adolescent Issues
Depression
Divorce or Divorce Adjustment
Family Problems
Inattention, Impulsivity, and Hyperactivity (ADHD)
Irritability
Jealousy
Mood Swings or Mood Disturbance
Oppositional and Defiant Behavior in Children and Teen
Parenting
Self Confidence
Self Esteem
Sensitivity to Criticism
Social Anxiety or Phobia
Stress
Worry
Perfectionism
Last Modified: 17 April 2017