Penelope McAlmond-Ross, Psy..
Psychologist, California PSY 2

Location
Company - Applied Psychology SystemS
Agency Name - Applied Psychology SystemS

Vacaville, CA, 95688

Contact Name - Penelope McAlmond-Ross, Psy..
Fax - (***) ***-9803
Additional Location
755 West A Street
Dixon 95620
Fax - (***) ***-9803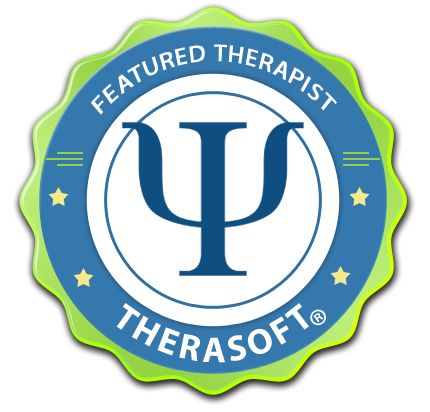 About
Psychotherapy is about recovering your resilience, and exploration of the past, present, and contemplations of the future. Although it acknowledges present problems and past causes, it predominantly explores your current resources and future hopes -helping you to look forward and use your own strengths to  develop and achieve your goals. It works by helping you to overcome problems without tackling them directly-using solution building concepts to foster change and helping you to develop a set of clear, concise and realistic goals. We empathize with your struggles and believe you have the capacity and skills to create change in your life, though you may need help refining and identifying  and enhancing those skills. It is also my belief you know, at least on some level, what change is needed in your life. Therefore, I am professionally trained to help you clarify your goals and guide you to see what is working for you, as well as, encourage you to experiment with new approaches to your dilemmas. I am a Licensed Clinical Psychologist with years of experience. My theoretical approach to treatment is "multi-modal" with strong solution focused and Attachment Theory influence to empower you and motivate  your desire to change. The human spirit can overcome anything if it has hope. Addressing your mental health issues will help you find joy and cleave to the reasons for living. Make an appointment with us today and start finding your way back to the resilienceyou once had.
Qualifications
Years in Practice: 20+ Years
School: Forest Institute of Professional Psychology
Year Graduated: 1999
License No. and State: PSY20020 California
Finances
Avg Cost (per session): ‎$135.00-450.
Sliding Scale: Yes
Accepts Insurance: Yes
Accepted Payment Methods: Cash , check, credit/debit cards, HSA
Types of Training
Assessment
Brief
Consultation
Individual
Long Term
Outpatient
Therapy Type
Bibliotherapy
Cognitive Behavioral Therapy /REBT
Collaborative Therapy or Collaborative Language Systems
Critical Incidence Stress Debriefing
Dialectical Behavioral Therapy
Family Systems Therapy
Humanistic Psychology
Hypnotherapy
Interpersonal Psychotherapy
Person Centered or Rogerian
Psychodynamic
Rational Emotive Behavioral Therapy (REBT)
Trauma Focused Cognitive Behavioral Therapy
Issues
Abandonment
Academic Concerns
Adjusting to Change or Life Transitions
Aging and Geriatric Issues
Agoraphobia
Anger
Anxiety
Attachment Issues
Career Choice
Caregiver Issues or Stress
Chronic Pain
Communication Problems
Control Issues
Creative Blocks
Depression
Disability
Divorce or Divorce Adjustment
Domestic Violence
Drug and Alcohol Addiction
Emotional Abuse
Emotional Intelligence
Family of Origin Issues
Family Problems
Fear
Forgiveness
Grief, Loss, and Bereavement
Health or Illness or Medical Issues
Identity Issues
Individuation
Irritability
Isolation
Jealousy
LGBT (Lesbian, Gay, Bisexual, and Transgender) Issues
Men's Issues
Midlife Crisis or Midlife Transition
Mood Swings or Mood Disturbance
Multicultural Concerns
Obsessions and Compulsions (OCD)
Panic
Phobias
Physical Abuse
Post Traumatic Stress or Trauma
Prejudice or Discrimination
Relationships and Marriage
Self Care
Self Confidence
Self Criticism
Self Doubt
Self Esteem
Self Harm
Self Love
Sensitivity to Criticism
Sexual Abuse
Shame
Sleep Disorders
Social Anxiety or Phobia
Stress
Trust Issues
Values Clarification
Women's Issues
Workplace Issues
Worry
Worthlessness
Young Adult Issues
Breakup
Chronic Illness or Disability
Perfectionism
Rejection
Self Actualization
Self Compassion
Last Modified: 12 June 2017