Alan Hahn, L
Counselor, Licensed Professional C

Location
Company - Alan Hahn, LPC

Conway, AR, 72034

Contact Name - Alan Hahn, L
Fax - (***) ***-6379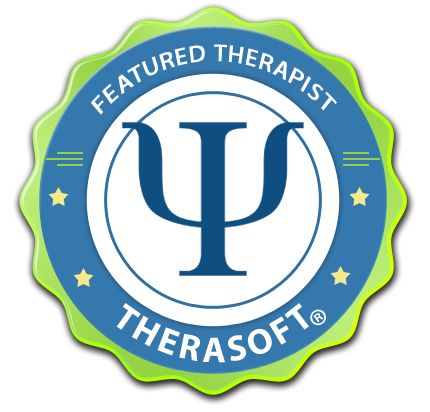 About
We offer counseling to individuals, couples- pre-marital and marriage, parent and child, and groups. We serve clients of all ages including children, adolescents, and adults, who struggle with a wide variety of issues including addictions, anxiety and mood disorders, depression, behavioral problems, communication problems, conflict resolution, grief and loss, spiritual issues, career guidance, and relational issues, as well as many other life problems.
Alan Hahn, a Licensed Professional Counselor, offers both Christian counseling and non faith-based counseling.
To get started, please call (501) 472-4473 to set up an appointment. A link will be sent by email to our pre-registration page along with a link for information forms which need to be printed and filled out prior to your first visit. 
We are in network with:
Aetna
Ambetter
BlueCross BlueShield
Cigna
FEI Behavioral Health
QualChoice
TRICARE
UBH- United Behavioral Health
UHC- UnitedHealthcare
UMR
Workplace Options
Qualifications
Years in Practice: 3 Years
School: Univ of Central AR
Year Graduated: 2013
License No. and State: P1603038 Arkansas
Finances
Avg Cost (per session): ‎$60-100
Sliding Scale: Yes
Accepts Insurance: Yes
Accepted Payment Methods: Cash, Check, Major Credit Cards
Age Groups
Children
Teens
Adults
Elders
Therapy Type
Acceptance and Commitment Therapy
Anger Management
Bibliotherapy
Cognitive Behavioral Therapy /REBT
Eye Movement Desensitization and Reprocessing
Gestalt Therapy
Integration of different therapy models
Mindfulness Based Approaches
Mindfulness Based Cognitive Therapy
Non Violent Communication
Parent Work
Parent Child Interaction Therapy
Person Centered or Rogerian
Positive Psychotherapy
Rational Emotive Behavioral Therapy (REBT)
Trauma Focused Cognitive Behavioral Therapy
Issues
Abandonment
Abuse or Abuse Survivor Issues
Academic Concerns
Addictions and Compulsions
Adjusting to Change or Life Transitions
Adoption or Reunion Issues
Aggression and Violence
Aging and Geriatric Issues
Anger
Anxiety
Attachment Issues
Bipolar
Blended Family Issues
Career Choice
Caregiver Issues or Stress
Child and/or Adolescent Issues
Communication Problems
Compulsive Spending / Shopping
Control Issues
Depression
Divorce or Divorce Adjustment
Domestic Violence
Drug and Alcohol Addiction
Emotional Abuse
Emotional Overwhelm
Emptiness
Family of Origin Issues
Family Problems
Fear
Forgiveness
Grief, Loss, and Bereavement
Habits
Helplessness or Victimhood
Inadequacy
Inattention, Impulsivity, and Hyperactivity (ADHD)
Individuation
Infidelity or Affair Recovery
Irritability
Isolation
Jealousy
Life Purpose or Meaning or Inner-Guidance
Men's Issues
Midlife Crisis or Midlife Transition
Mood Swings or Mood Disturbance
Multicultural Concerns
Obsessions and Compulsions (OCD)
Oppositional and Defiant Behavior in Children and Teen
Panic
Parenting
Phobias
Post Partum Depression
Post Traumatic Stress or Trauma
Pre-Marital Counseling
Relationships and Marriage
Religious Issues
Self Care
Self Confidence
Self Criticism
Self Doubt
Self Esteem
Self Harm
Self Love
Sensitivity to Criticism
Sexual Abuse
Shame
Social Anxiety or Phobia
Spirituality
Stress
Suicidal Ideation and Behavior
Suspiciousness or Paranoia
Trust Issues
Values Clarification
Workplace Issues
Worry
Worthlessness
Internet Addiction
Young Adult Issues
Breakup
Bullying
Hoarding
Perfectionism
Power
Rejection
Self Actualization
Self Compassion
Sex Addiction
Last Modified: 24 April 2017