Douglas R
Clinical Social Worker or Therapist

Location
Company - Roest Therapy

Brooklyn, NY, 11215

Contact Name - Douglas R
Additional Location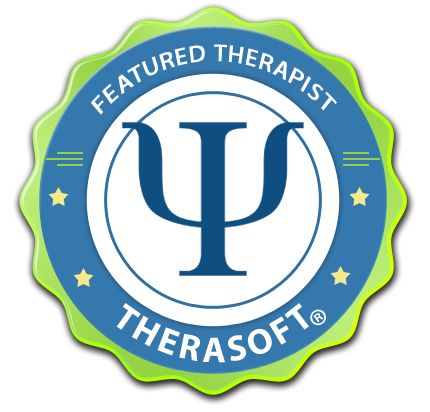 About
My Philosophy
-Person-centered: This is about going where you want to go and being who you want to be. No judgement and preaching, rather listening and reflecting with a therapeutic lens.
-Mindful: We will be here, now, attentive and conscious. Mindfulness is powerful and effective.
-Understanding: There is no invalidation of your experiences. They're yours, nobody can deny that. This is a true judgement free zone.
Face to Face and Video Therapy
You're working, schooling, traveling, socializing, and I'm sure a whole lot more. You deserve therapy at your time and convenience in the comfort of your home. This is why I offer the convenience of video online therapy (like Skype). Instead maybe you like the concept of seeing someone in person. Excellent! I have a beautiful and comforting location in Brooklyn. I have evening and weekend availability too!
Qualifications
Years in Practice: 8 Years
Finances
Avg Cost (per session): ‎$50-120
Sliding Scale: Yes
Accepts Insurance: No
Age Groups
Children
Teens
Adults
Elders
Therapy Type
Acceptance and Commitment Therapy
Anger Management
Cognitive Behavioral Therapy /REBT
Conflict Resolution Therapy
Critical Incidence Stress Debriefing
Dialectical Behavioral Therapy
Emotion Focused Couples Therapy
Emotion Focused Therapy
Emotionally Focused Couples Therapy
Emotionally Focused Therapy
Family Attachment Narrative Therapy
Family Systems Therapy
Integration of different therapy models
Mindfulness Based Approaches
Mindfulness Based Cognitive Therapy
Motivational Enhancement Therapy
Person Centered or Rogerian
Relationship Enhancement Therapy
Solution Focused Therapy
Systems Theory /Therapy
Trauma Focused Cognitive Behavioral Therapy
Issues
Abandonment
Abortion or Post Abortion Issues
Abuse or Abuse Survivor Issues
Academic Concerns
Addictions and Compulsions
Adjusting to Change or Life Transitions
Aggression and Violence
Aging and Geriatric Issues
Agoraphobia
Anger
Anxiety
Attachment Issues
Bipolar
Blended Family Issues
Career Choice
Caregiver Issues or Stress
Child and/or Adolescent Issues
Codependency or Dependency
Communication Problems
Compulsive Spending / Shopping
Control Issues
Creative Blocks
Depression
Developmental Disorders (Autism, Aspergers, etc.)
Disability
Dissociation
Divorce or Divorce Adjustment
Domestic Violence
Drug and Alcohol Addiction
Eating and Food Issues
Emotional Abuse
Emotional Intelligence
Emotional Overwhelm
Emptiness
Family of Origin Issues
Family Problems
Fear
Fertility Issues
Forgiveness
Gambling Addiction
Grief, Loss, and Bereavement
Habits
Health or Illness or Medical Issues
Helplessness or Victimhood
Identity Issues
Inadequacy
Inattention, Impulsivity, and Hyperactivity (ADHD)
Individuation
Infidelity or Affair Recovery
Irritability
Isolation
Jealousy
Learning Difficulties
LGBT (Lesbian, Gay, Bisexual, and Transgender) Issues
Life Purpose or Meaning or Inner-Guidance
Men's Issues
Midlife Crisis or Midlife Transition
Mood Swings or Mood Disturbance
Multicultural Concerns
Obsessions and Compulsions (OCD)
Oppositional and Defiant Behavior in Children and Teen
Panic
Parenting
Phobias
Physical Abuse
Post Partum Depression
Post Traumatic Stress or Trauma
Pre-Marital Counseling
Prejudice or Discrimination
Relationships and Marriage
Self Care
Self Confidence
Self Criticism
Self Doubt
Self Esteem
Self Harm
Self Love
Sensitivity to Criticism
Sexual Abuse
Sexuality or Sex Therapy
Shame
Sleep Disorders
Social Anxiety or Phobia
Spirituality
Stress
Suicidal Ideation and Behavior
Suspiciousness or Paranoia
Trust Issues
Values Clarification
Workplace Issues
Worry
Worthlessness
Intellectual Disability
Body Image
Internet Addiction
Schizophrenia
Young Adult Issues
Breakup
Bullying
Hoarding
Chronic Illness or Disability
Perfectionism
Polyamory or Nonmonogamous Relationships
Power
Psychosis
Rejection
Self Actualization
Self Compassion
Sex Addiction
Smoking Cessation
Somatization
Last Modified: 14 April 2017