Sam J
Counselor, PA A

Location
Company - 4C LTD

Clarion, PA, 16214

Contact Name - Sam J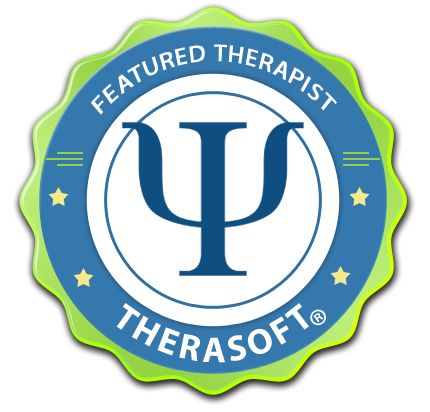 About
Hi and thanks for finding me!
I want to be your counselor. I help people struggling with anger and frustration find wholeness and help. I specialize in Internal Family Systems, helping you become a better self leader. I also am trained in EMDR. EMDR is a highly effective trauma treatment that helps people HEAL from the past. EMDR is an effective treatment for anxiety as well. I would also like to highlight that I love helping couples find a deeper intimacy and help families find deeper connections and communications with one another.
Lastly if you do not want or need therapy. I am also a Board Certified Coach and would love to be your self leadership coach! This can be done from anywhere in the world provided you have an internet connection. Let me help you become the person you want to be with your family, friends and on your job. I can help you regain your personal power!
Qualifications
Years in Practice: 10+ Years
School: Indiana Wesleyan University
Year Graduated: 2000
License No. and State: PC003785 Pennsylvania
Finances
Avg Cost (per session): ‎$100
Sliding Scale: No
Accepts Insurance: Yes
Accepted Payment Methods: Cash, Check, Credit
Types of Training
Couple
Crisis
Family
Individual
Outpatient
Therapy Type
Breathwork
Cognitive Behavioral Therapy /REBT
Eye Movement Desensitization and Reprocessing
Family Systems Therapy
Internal Family Systems
Interpersonal Psychotherapy
Mindfulness Based Approaches
Systems Theory /Therapy
Issues
Abandonment
Abuse or Abuse Survivor Issues
Addictions and Compulsions
Adjusting to Change or Life Transitions
Adoption or Reunion Issues
Aggression and Violence
Aging and Geriatric Issues
Anger
Anxiety
Attachment Issues
Bipolar
Blended Family Issues
Codependency or Dependency
Control Issues
Dissociation
Divorce or Divorce Adjustment
Eating and Food Issues
Family of Origin Issues
Family Problems
Fear
Forgiveness
Grief, Loss, and Bereavement
Helplessness or Victimhood
Identity Issues
Inadequacy
Individuation
Infidelity or Affair Recovery
Irritability
Isolation
Men's Issues
Midlife Crisis or Midlife Transition
Mood Swings or Mood Disturbance
Obsessions and Compulsions (OCD)
Panic
Parenting
Phobias
Physical Abuse
Post Traumatic Stress or Trauma
Pre-Marital Counseling
Relationships and Marriage
Religious Issues
Self Care
Self Confidence
Self Criticism
Self Doubt
Self Esteem
Self Harm
Self Love
Sensitivity to Criticism
Sexual Abuse
Shame
Social Anxiety or Phobia
Spirituality
Stress
Trust Issues
Values Clarification
Worry
Worthlessness
Body Image
Internet Addiction
Hoarding
Perfectionism
Power
Self Actualization
Self Compassion
Sex Addiction
Last Modified: 17 January 2018